Kenton Weaver is a singer's singer with a voice so resonant and a repertoire so versatile it spans the whole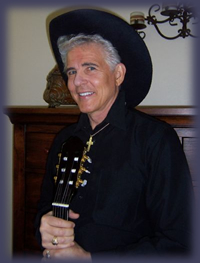 gamut from Broadway to country and old-time rock and roll. His vocal impressions are not parodies but marvelous renditions of time-tested standards that leave many listeners wondering if he is lip-syncing to the original versions. Especially appealing to the baby boomer crowd he takes you on a memory tour of your feel-good days from the 50's, 60's and 70's.
Born and raised in Southeast Kansas (Independence).
Began singing at age 7
First television appearance at age 10 in Omaha, Nebraska
Appeared on Ozark Jubilee, Springfield, MO at age 12
Appeared with Bill Wimberley country band (Wichita, Ks.)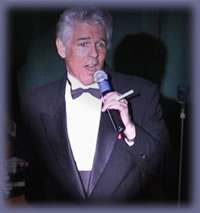 Appeared with Leon McAuliffe country band (Tulsa, Ok.)
Midwest tours with big bands (Jan Garber band-Charlie Spivac band)
Won first place in Horace Height Show
Appeared on Nashville's "You Can Be a Star" and Dick Clark's "Your Big Break"
Starred in various stage and dinner theatre plays including: "Girl Crazy", "Promises, Promises", "Once Upon a Mattress"," Stop the World, I Want to Get Off", "Oh, Coward", "Death of a Salesman".
Performed Dean Martin role in Rat Pack shows at "The Greek Isles" and "The Plaza"
Has performed over 1000 shows in Las Vegas
RECENT APPEARANCES:
Fremont Experience - Las Vegas, Nevada
Sam's Town - Las Vegas, Nevada
Gold Coast - Las Vegas, Nevada
Treasure Island - Las Vegas, Nevada
Caesar's Palace - Las Vegas, Nevada
Paris - Las Vegas, Nevada
Riviera - Las Vegas, Nevada
Venetian - Las Vegas, Nevada
Rampart - Las Vegas, Nevada
Bootlegger - Las Vegas, Nevada
Fiesta - Las Vegas, Nevada
Red Rock Casino - Las Vegas, Nevada
Nellis Air Force Base - Las Vegas, Nevada
Avi Hotel & Casino - Laughlin, Nevada